Archives for "Quick PPC Tips"
Here's a quick head's up:  Adwords has begun to enforce its new policy of lowercase only URL domains. So if your ad used capital letters in the display URL, such as:
www.RedHerringMysteryBooks.com
it will now be displayed as
www.redherringmysterybooks.com Continue Reading
We all make them. The keywords we didn't research properly that proceeded to generate completely irrelevant clicks, the adgroups we left disorganized because we couldn't be bothered to fix them, the keywords that should have been paused long ago. However, tired old cliches aside, mistakes can be highly instructive. Just make them early, learn from them fast, and don't make them again. Easier said than done? OK, maybe a little. But here are some ways to make the most of your PPC management mistakes.
With 70% or more of the total US search share, Google is the indisputed king of search engines. If you run PPC advertising on Google, you might well wonder why anyone would bother with ads on Yahoo and Bing. After all, Google PPC advertising is probably taking up most of your budget and time already, so why would you waste resources you don't have on search engines with less traffic and lower visibility?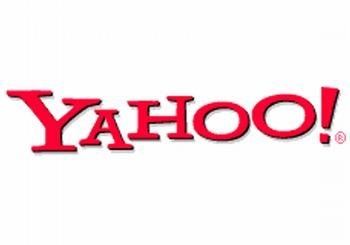 In fact, there are several good reasons to at least give Bing and Yahoo a try. (As usual, we recommend that you track your campaigns religiously and go by the numbers to see if they're profitable for you.) Here's why ClickSweeper recommends advertising on smaller search engines along with Google: Continue Reading
This tip might sound obvious, but we here at ClickSweeper thought we'd offer it anyway: always verify your ad ranks. Not because Google and Yahoo are untrustworthy, but because the ranks they report to you are averages, not exact figures. If you want to know how your ads are really ranking at any given point, you'll need to spend a few minutes checking on them yourself every so often.
Ads are most competitive before 12pm, so if you want to see how your ads are holding up against the stiffest competition, run these checks in the morning. Start by putting together a list of your most popular and expensive keywords (10 – 15 is usually a good number). Then you can either head directly to Google, or if you don't want to affect your impression counts or need additional location targeting options, go to Google's Ad Preview Tool instead. Set locations if you need to, then enter your keywords and see where (and if) they trigger your ad. (Hint: you can also get good ideas for new ad copy from your competitors' ads.)
Checking your realtime ad rankings is a fast, easy way to make sure your ads are performing as expected and to catch any visibility issues before they become bigger. PPC management doesn't have to be hard or time consuming to be effective!
You probably already know that a highly relevant and user friendly landing page is key to high conversion rates and low bounce rates. It's your first and best chance to make a good impression on a prospective client. And it plays a huge role in determining whether your prospect becomes a client. Important? You bet.
At the same time, we here at ClickSweeper realize that it's time-consuming to create new AdGroups for every handful of keywords associated with a specific landing page. So how do you find the right balance? Here's a little secret: AdWords lets you set landing pages for individual keywords within an AdGroup. Click on the keywords tab, select the keywords whose URLs you want to individualize, choose 'edit in a spreadsheet,' and fill in the appropriate boxes with the new URLs. Done!
Note that changing the URL will not change your ad copy. Some keywords will definitely need individual ad copy (and thus their own AdGroups) to reach peak performance. But for other keywords, especially merchandise within a fairly narrow category, this can be the right strategy. Let's say you have an online toy shop that sells, oh, say, bouncy balls. The ad copy for your bouncy ball AdGroup might
read something like:
Save on Bouncy Balls
Choose From Many Colors & Sizes.
25% off Retail + Free Shipping!
www.randomtoys.com/bouncyball
Most keywords could land on your category page for bouncy balls. However, you could also assign product page URLs to more specific keywords like 'red bouncy ball' without having to create new AdGroups. 
Hope this tip was useful! Try it out and let us know how it goes. Don't forget: if you haven't already, you can try our PPC management software free today.
If you run a pay per click campaign, Google Analytics offers a lot of extra information that you can use to make important decisions about your ads — especially when there just isn't a whole lot of conversion data to act on. We here at ClickSweeper find that its bounce rate and time-on-site visitor statistics for individual AdGroups, ad copies, and even keywords are very useful. We use the data to make decisions about changing our keyword inventory, pausing or creating AdGroups, and testing landing pages. Google Analytics offers a lot of information, which can initially be a bit difficult to translate into action, but paired with your existing conversion and click through data, is a powerful tool. More knowledge is never a bad thing in the pay per click world! (If you need more detailed guidance, we like this article from Searchengineland.com .)